Light in the Matrix
Free yourself !
X-File : Light in the Matrix

Wake up! You're being manipulated.
What I call the " Matrix " is the entire Western system – with its consumerist society and everything that makes the life of the modern human being – and its invisible "backstage" that human beings do not "see", based primarily on mass manipulation.
Here is a complete file on the origin of the Matrix, the mental manipulation and the existing solutions, to shed light on the obstacles to spiritual freedom.
To free yourself from the Matrix :
Le Nouveau Tarot de l'Individualisation
To learn how to create our individuality in order to become fully ourselves, while having fun (comes in a box with 33 colored cards). Also available in Spanish. In collaboration with Céline Lassalle.
Author: Pierre Lassalle in collaboration with Céline Lassalle
Publisher: Terre de Lumière
Number of pages : 288
ISBN : 978-2-940448-02-9
Language : French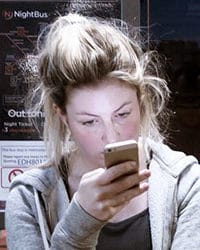 One sunny day while we were walking in the park, a group of people sitting on the grass, quite young for the most part caught our attention; all eyes were glued on smartphones! Why would you go out to the park and stare at your smartphone? We all know that we live in...