Ebooks with you everywhere !
Your favorite books available on your mobile devices! Have all the books of Pierre Lassalle wherever you are and for all the important moments of your life!
Many digital books available on the following platforms : Earth Publishing Light, Apple iBookstore (IPod devices, iPad, iPhone), Kindle ebook Amazon (Kindle devices) and Google Play (Android devices.
Ebooks available in English:

NATURA
Or the Secrets of the Book of Nature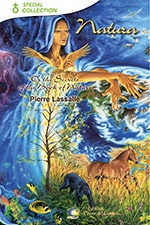 Ebooks available in French: